Revert back to Windows 10 Mobile
Got tired of WOA, or want to start from scratch? We've got you covered!
Caution
Bricks can happen
This guide is an explaination of the correct steps to follow. Errors may still happen, both caused by the user or by unpredictable conditions on your work machine. We're not resposible for any data loss, soft bricks or permanent damage on the device.
Prerequisites
Lumia 950 (Talkman) or Lumia 950 XL (Cityman)
A Windows PC
A cable to connect the phone to the PC
Software: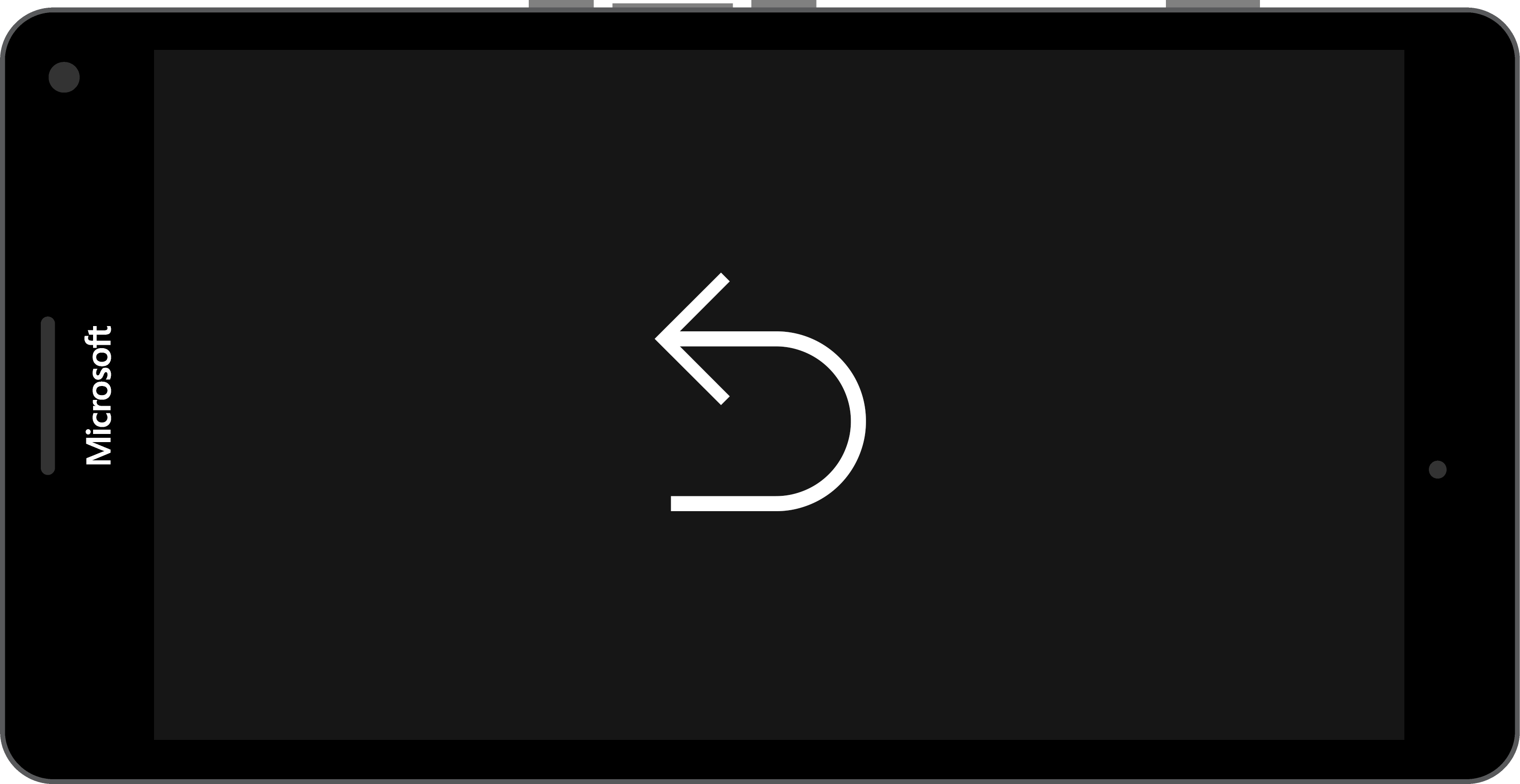 Using WPInternals
Launch WPInternals. If you haven't downloaded it already, get it from the link above and read the welcome guide that appears once you open it. You'll need some drivers to make sure it works as expected, so please don't skip it.
Once launched, the tool will show this page: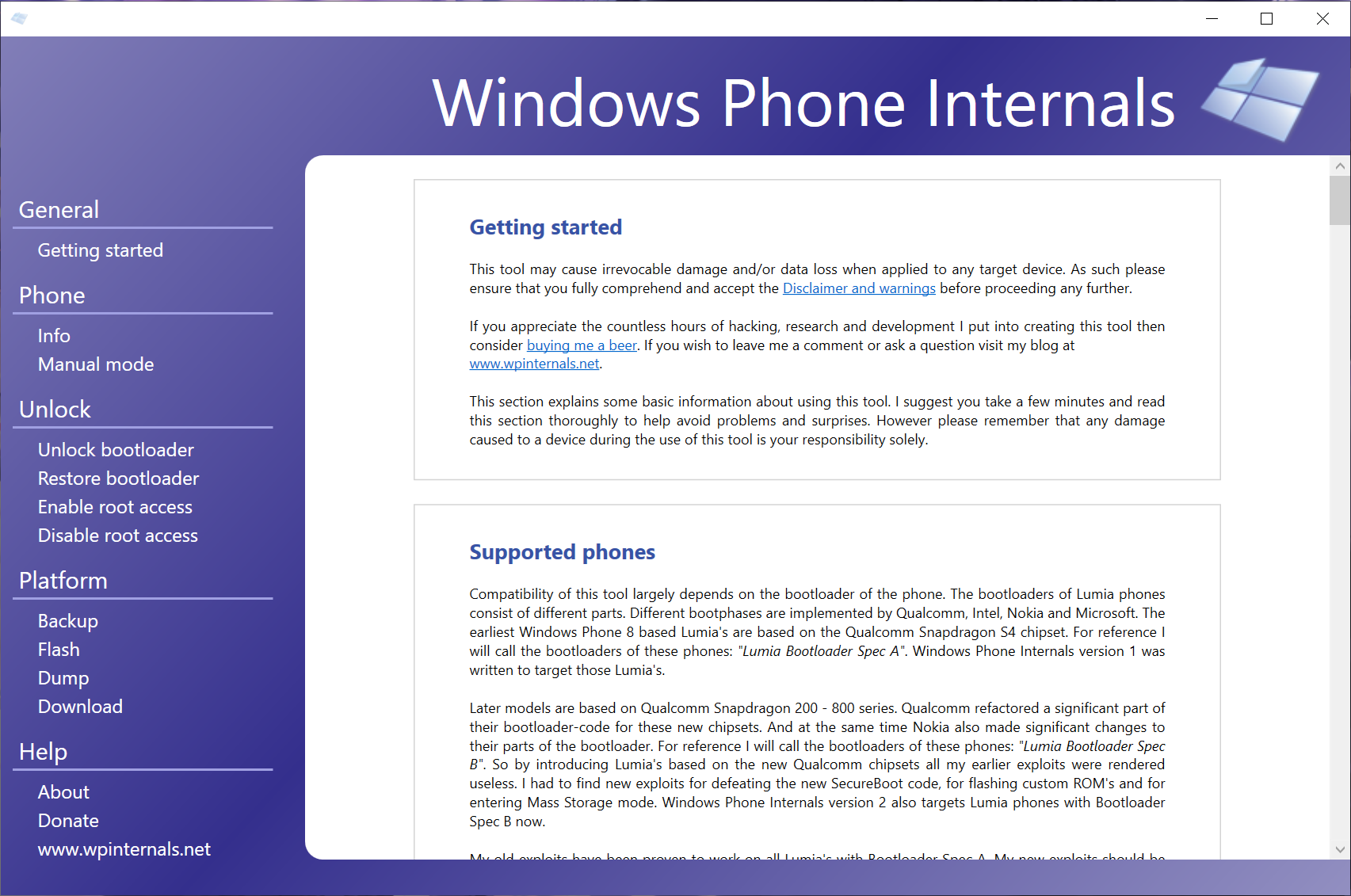 Go into "Manual Mode" on the left, then press "interrupt the boot-process" button that is included into the newly appeared page.
Plug your phone to your PC, and WPInternals should detect it. In some cases, like some soft brick situations, it might be needed to reboot the device a few times, so please make a few tries. You'll see a page listing some informations from your device.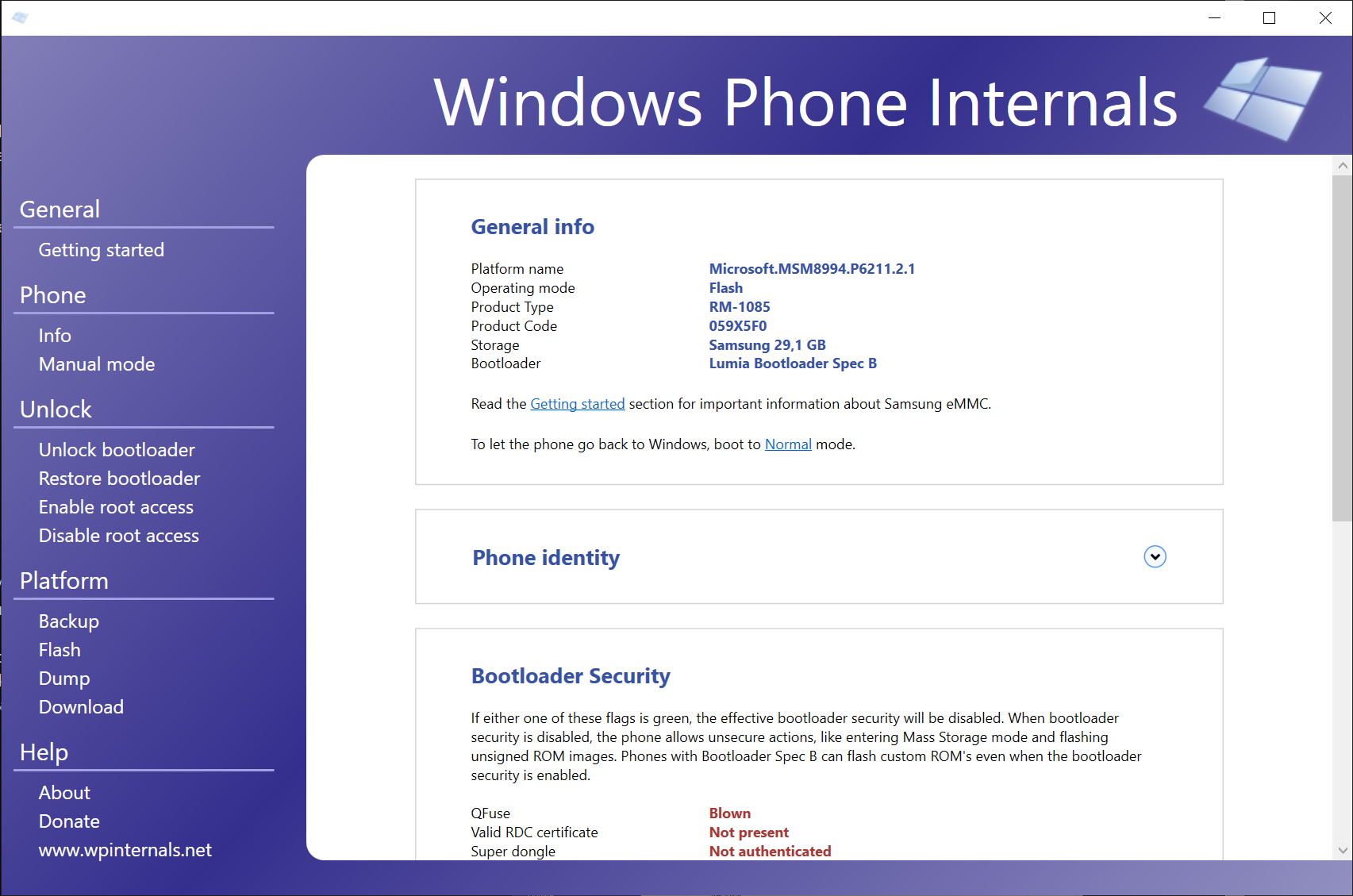 Go into the "Flash" tab, and, under "Flash original FFU", select the correct FFU file for your device and start the process. Please don't select custom FFUs here, only FFUs provided by Microsoft.
In case you don't have your FFU file, go into the "Download" tab and press the "Download All" button. this will download every file needed for your device. Once you've downloaded them, go back into the "Flash" tab.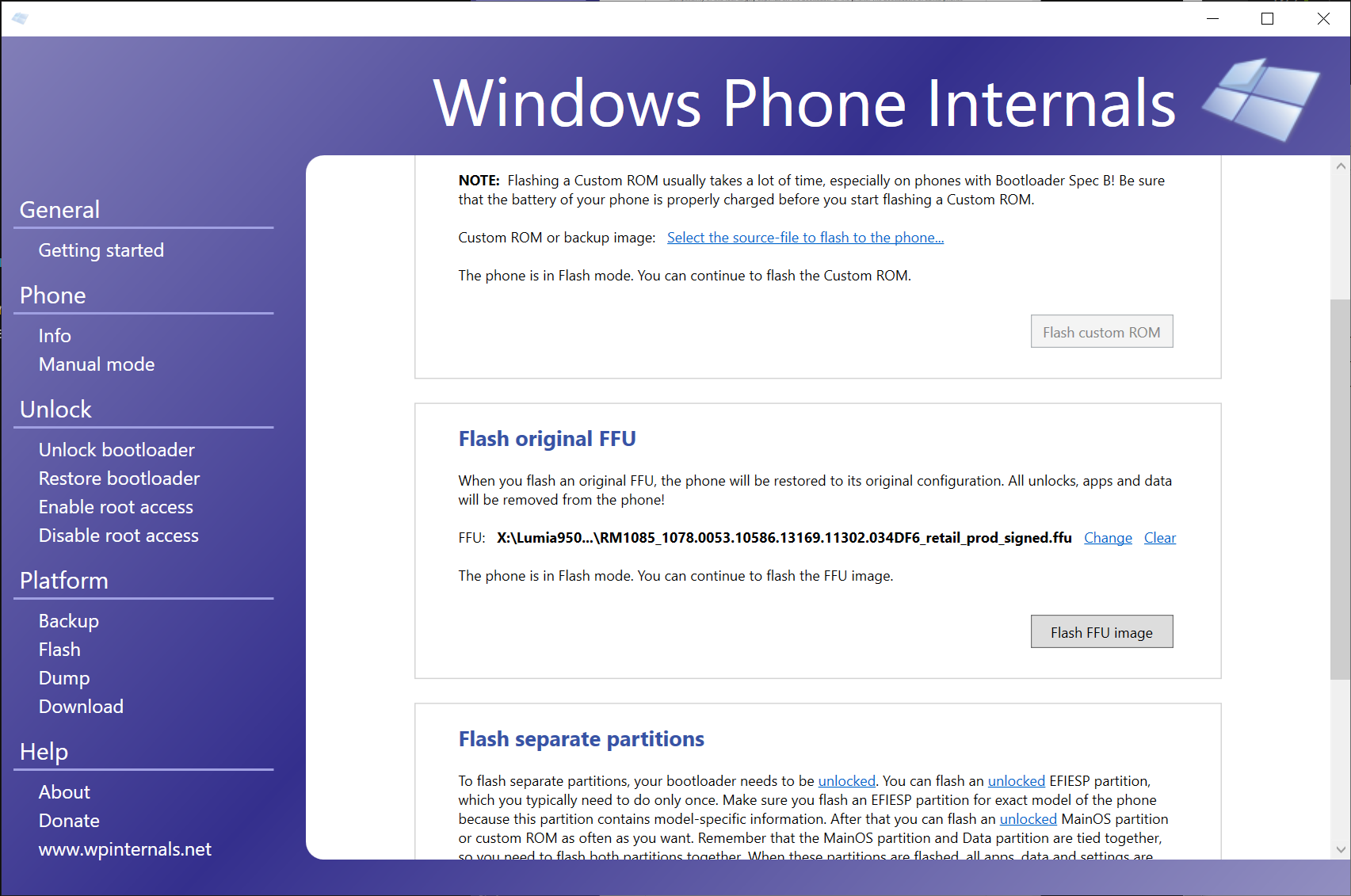 WPI will now start and work on your phone. If you did everything correctly, here's what you'll see once it's done:
And your phone will be booting into Windows Phone again.